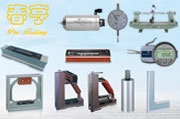 TEL:
+86-755-81440877
FAX:+86-755-81440955
Mob:+86-13827482588
Mail: jasonwong
@eshinecable.com.cn
skpye:Jasonwong0825
QQ:921181160
Web:www.eshinecable.com.cn/
ADD:
3rd Floor, 8th Building, Beifang Yongfa Science & Technology Park, Yanchuan, Songgang, Bao'an, Shenzhen, CN
Brief Introduction
Shenzhen YiXian Electronic Co.,Ltd was established in April 2007, the company has advanced production and testing equipment, a strong technical force ,and also has become a professional enterprise for R & D, design, manufacture, marketing high-quality AV cable,engineer assembly cable and high-frequency data cable ,the product spec is variety ,including Audio cable, Video cable ,Telephone cable ,RF cable ,Lan cable ,control cable and home appliance engineer cable and professional engineering Security wire etc.
The company has the "YIXIAN" and "LANYU" two independent brands,since the brand has been on the market are widely approved by consumers and Channel operator. the products have been sold in major cities and gradually enter the market in rural areas, with much concern and the industry consumers favor. the majority of customers and channel operators with company has establish a good relationship between production and marketing work together, cooperation and make great effort to c reate "YIXIAN"&"LANYU" into the top international brand.
Yixian Electronice Co.,Ltd has establishment of a high-performance team.With enterprise spirt as honest, credit, innovation and long-term, harmonious, win-win development of the enterprise vision, To creat the value for customer ,the opportunity for the employee,the benefit of collaborator and shareholder. To pursuing of a harmonious society in unremitting effort . Coming into being core values between customer ,employee ,partners and shareholders ,also benefit from community, with our quality, we provides the best services for all of our customers by heart,To creat the bright future for Yixian company.
Tags:
Eshine HDMI Cable,3.5mm Stereo Cable,A&V Cable,Engineering Cable,Audio cable,video cable,telephone cable,RF cable